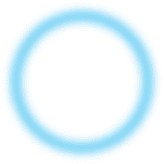 Soap and Allied Industries
Leadership Team
Board of Directors Soap & Allied Industries Limited ('SAIL') was established in 1965 as an import substitution industry to manufacture laundry and beauty soap for the local market.
Over the years, SAIL has diversified its activities and today SAIL, through its inhouse distribution setup, offers to its consumers a wide range of products spanning from laundry soaps, beauty soaps, detergent powders, detergent liquids to other "Fast Moving Consumer Goods".
Most of SAIL's brands are market leaders in Mauritius. Since 1982 SAIL has been exporting a range of soap and detergent products to the Indian Oceans Islands and today SAIL, through its international division, exports to 5 countries across the African continent.
The Trading division imports and distributes a range of premium Basmati rice under SAIL 's own brand names. SAIL is also the exclusive importer and distributor of HIMALAYA products – a range of herbal products for personal care, baby care, health care and animal care.
SAIL is an ISO 9001-2015 certified company and a REACH compliant company.